Bluelab Multimedia pH Meter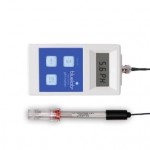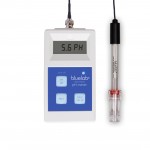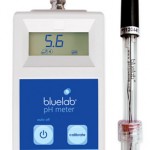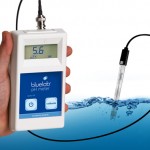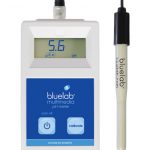 The Bluelab Multimedia pH Meter is an excellent handheld meter for testing the pH of a nutrient solution or growing media.
It provides accurate and reliable pH readings on an easy to read digital display.
The meter has a detachable pH probe which can easily be removed and replaced when it reaches the end of its usable life.
Calibration is as simple as cleaning the probe tip, dipping it in a pH 7 calibration solution, pushing the CAL7 button, rinsing the probe and then dipping it in a pH 4 solution and pushing the CAL4 button to complete the calibration process.
After 30 days have passed the meter will remind you that a calibration is overdue.
Features:
High Quality pH probe included
pH probe has a toughened spear tip for taking direct root zone measurements
Simple two point, push button pH calibration with 30 day calibration indicator
Auto turn off function
Large 13mm (1/2in) Backlit digital display for easy reading
Low battery indicator
2 x  AAA batteries included
Light weight and portable
5 Year Bluelab Guarantee on Meter (6 months on pH probe)
Meter Size: 144mm (H) x 80mm (W) x 38mm (D)
Probe cable length: 2 meters / 6.6 feet
Retail Price NZ$365.00 + GST
Wholesale Pricing is Available for Retailers Worldwide