iHydro Micro Combo (EC & pH Control) Kit Price NZ$1,990.00 + GST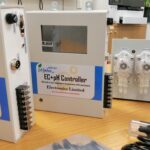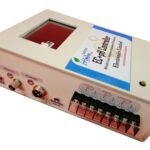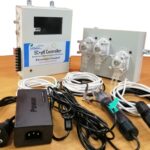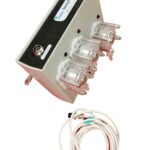 COMPLETE NFT DOSING SYSTEM WITH 4.3 INCH COLOR TOUCHSCREEN.
IDEAL FOR COMMERCIAL NFT SETUPS, 500 TO 20000 L TANK, WITHOUT REQUIRING REMOTE CONTROL IN A VERY BUDGET FRIENDLY PRICE.
DELIVERY/LEAD TIME: ALLOW 2-3 WEEKS AFTER PAYMENT IS MADE. PLEASE CHECK WITH US FIRST IF A SHORTER LEAD TIME IS REQUIRED.
HOW CAN IT HELP YOU AS A GROWER OR AS A CONSULTANT?
Complete care package for your plants.
Gives you highly accurate measurement round the clock.
Very easy to use + No cryptic error codes to remember!
Enables you to quickly visualise your systems performance without needing a computer.
Enables you to easily analyze and optimize for best crop growth.
Can be easily integrated with most existing iHydro as well as most third party systems out there.
All English local support, 24 x 7 x 365
your investment is safe, complete peace of mind.
TECHNICAL FEATURES
EC/CF + pH + Nutrient Temperature Control
Automatic Temperature Compensation for EC and pH
4.3 inch color touch screen for all controls and settings
Hourly and daily trending charts for vital parameters
On board 3+ years worth of data logs (Excel format) for all important parameters (allows USB memory stick too)
Open and flexible design
Designed and Made in New Zealand
Market leading 12 Months warranty on probes and 2 YEARS WARRANTY on the rest of the system
PACKAGE CONTENTS
EC/CF high quality smart graphite probe x 1
Industrial grade pH probe x 1
Stainless steel digital temperature probe x 1
Pump Box (3 x 500 ml/min peri-pumps) and cable x 1
Touch Screen Controller Box with cables x 1
24VDC PSU with mains cables x 1
Warranty: 2 Years on system, 1 year for probes
All probes come with 3 m lead as standard, unless otherwise specified.
Kit Price NZ$1,990.00 + GST