Bluelab PeriPod Peristaltic Pumps
The Bluelab PeriPods are a reliable, accurate and safe method of dosing nutrient and pH stock solutions into a hydroponic mixing tank.
The pumps are an ideal partner for the Bluelab Pro controller.
Available as:
Triple PeriPod M3 120ml per minute per pump x 3 (For A, B & pH corrector) (Ideal for tank sizes up to 2,500 litres) NZ$1,259.00 
Triple PeriPod L3 1200ml per minute per pump x 3 (For A, B & pH corrector) (Ideal for tank sizes up to 20,000 litres) NZ$3,029.00 
The Peripods overcome many of the shortcomings commonly experienced with solenoid valves:
They work on a suction action and are not prone to blockages.
Fresh stock solutions are sucked in equal proportions from the stock tanks and are then dropped onto the surface of a mixing tank via delivery hoses.
The suction action allows the stock solution tanks to be placed above or below ground level to create more space in the pump room or for easier access (solenoid valves rely on the stock tanks being raised above the mixing tank so the stock solutions can be gravity fed into the mixing tank).
The suction action and wide diameter delivery hoses on the Peristaltic Pumps prevent any sediment build up or blockages. Sediment blockages can be a problem with solenoid valves and can lead to harmful overdosing or uneven dosing when a valve is unable to fully close or fully dispense its dose.
The PeriDosers are easily maintained with a full range of compatible accessories.
Features:
Very reliable
Consistent dosing
Self-priming
High volume capability 120ml per minute or 1200ml per minute
More reliable and more consistent than solenoid valves
Easy to install & maintain
Creates more space in a pump room
Fully calibratable
2 Year Bluelab Guarantee on PeriPods
6 Month Guarantee on Tubes and Pumps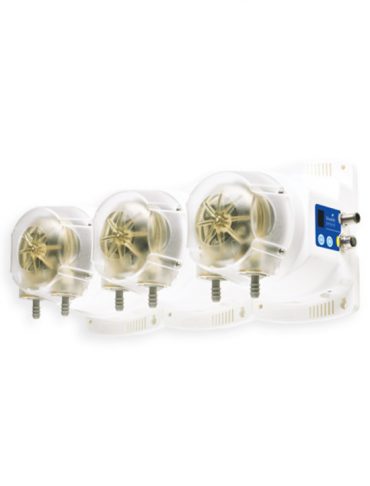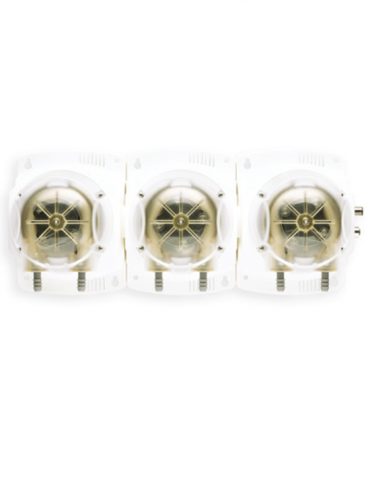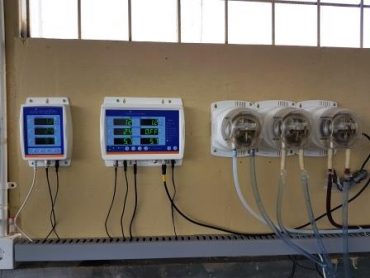 Instruction Manuals:
Bluelab-Peripod-Change-Cassette
Bluelab-Peripod-Change-Dosing-Tubes