Bluelab Powerpod (Dosing Pump Relay Box)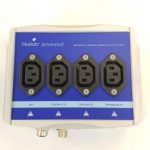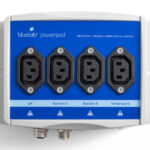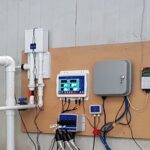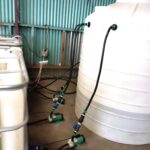 This great new product from Bluelab plugs directly into the base of the Bluelab Pro Controller.
It allows you to operate any type of solenoid valve, peristaltic pump or dosing pump. Just plug the correct power adapter into the Bluelab Power Pod to suit the voltage of the dosing valve or pump you are operating and the Powerpod will turn the device on and off via a dosing signal from the Bluelab Pro Controller.
Each Powerpod has 1 x output for pH dosing, 2 x outputs for nutrient dosing (A &B) and 1 x output for temperature control or additional units can be daisy chained for an even higher capacity.
Alternatively if a grower has multiple pumps or devices for dosing pH, nutrient and temperature control then they can attach a multi board to each output on the Powerpod or they can purchase an additional power pod and link that to the base of their existing power pod in a daisy chain. Each Powerpod output cna handle up to 15 Amps inrush current.
The use of the Powerpod allows a grower to massively increase their dosing capacity so they can dose tanks over 20,000 litres in size or they can rapidly dose batching tanks in a Batched Dosing Drip Fertigation style system.
4 x IEC mains outputs (15A max inrush current)
100 V~-240 V~, 50/60 Hz compatible
Adds temperature control to Bluelab Pro Controller
Please contact Pure Hydroponics for pricing and further information.
Bluelab Powerpod Instruction Manual