Bluelab Combo Meter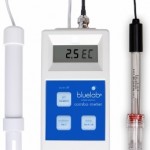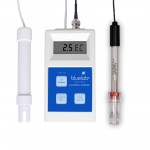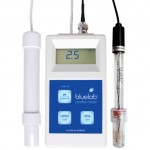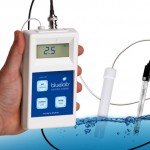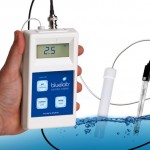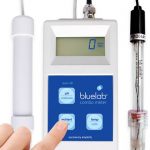 The
Bluelab Combo Meter
is highly recommended for every commercial hydroponic grower or serious home grower.
It measures conductivity, pH and temperature all in the one unit and its lightweight portability enables you to test nutrient solutions in multiple tanks accross a wide range of locations.
The Combo meter is also ideal for cross checking the accuracy of automated dosing controllers.
The conductivity probe is factory calibrated on the Combo meter and calibration of the detachable pH probe couldn't be simpler.
Why buy a separate meter for measuring pH, conductivity and temperature when you can do it all in the one unit?
The Bluelab Combo Meter is the essential meter for every professional grower.
Features:
Light weight and portable
Measures pH, Nutrient (conductivity) and Temperature
Three display options for Nutrient – EC, CF, ppm (500 scale)
Two display options for Temperature (°C or °F)
No calibration required for conductivity or temperature
Simple two point calibration for pH
Temperature at a push of a button
Simple push button pH calibration
Auto turn off function
Large 13mm(1/2″) digital display for easy reading
Supplied with quality probes and pH calibration solutions
Low battery indicator
Long life 2 AAA batteries
5 Year Bluelab Guarantee (6 Months on pH Probe)
Meter Size: 144mm (H) x 80mm (W) x 38mm (D)
Probe cable length: 2 meters / 6.5 feet
Retail Price NZ$495.65 + GST
Wholesale Pricing is Available for Retailers Worldwide
Bluelab Combo Meter Instruction Manual