Hydro Pure 100x50mm 1 Piece Gully & Accessories
Hydro Pure 100x50mm Gully
The Hydro Pure gully is a robust 1 piece gully with a 100x50mm rectangular profile.  It has a series of fine ridges in the base which allow the flowing nutrient solution to remain true to centre even if the gully is not installed on a level support. The perfect rectangular shape makes it ideal for stacking on top of each other for easy handling and shipping. The product is made from UV stabilised food grade PVC and can be made in any length, with plant holes pre-drilled to your specifications or supplied blank.
This gully is ideal for lettuces, herbs and strawberries.
It is a very sturdy and impact resistant gully product which makes it ideal for NFT Sliding Bench Systems a.k.a Moving Gully Systems, Mobile Gully Systems.
Available in:
5.8 metre or 12 metre lengths to fit inside a 20 foot or 40 foot shipping container.
1100 Lengths Per container
Custom lengths available
Guaranteed for 20 Years!
This gully has a guarantee of 20 years. (Cheaper gullies would become brittle and crumble well before this time).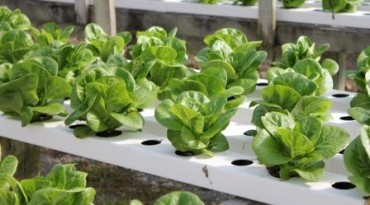 The Hydro Pure range includes the following accessories:
Hydro Pure 100x50mm End Cap – Fits on the Feedpipe end of the gully to prevent leakages and to provide a smooth sealed finish.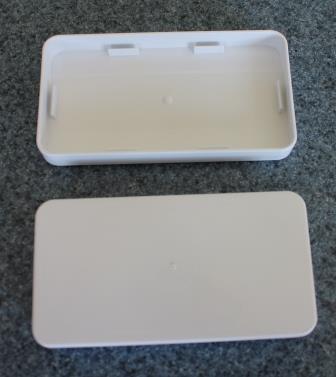 Hydro Pure 100x50mm Joiner – Used to connect two lengths of gully together. This is a tight fitting joiner which does not leak or sag.
Hydro Pure 100x50mm Saddle – Fits over the top of the gully with a screw hole on each side to allow the gully to be fixed in place on support frames. This prevents the movement of the gully on a fixed bench system during cleaning and harvesting.
Turn Downs – Pure Hydroponics or the grower can use heat treatment to mould a special turn down spout on the catchment end of each gully to allow the nutrient solution to flow freely into the catchment system without it tracking underneath the gully and leaking.