Hydro Pure 2 Piece Clip On Lid Gully & Accessories
The Hydro Pure range of gully has been proven for many years internationally in a diverse range of climates.
It is especially popular for its 2 piece clip on lid design which allows the lid to be removed for an easy and thorough cleaning.
The Hydro Pure product is unique as it has a very slight concave base which still promotes the nutrient film technique while allowing the nutrient solution to run true to center.
The removable lids also give them improved stackability for shipping so larger volumes can be shipped economically.
The product is made from UV stabilised food grade PVC and can be made in any length, with plant holes pre-drilled to your specifications or supplied blank.
Guaranteed for 20 Years!
This gully has a guarantee of 20 years. (Cheaper gullies would become brittle and crumble well before this time).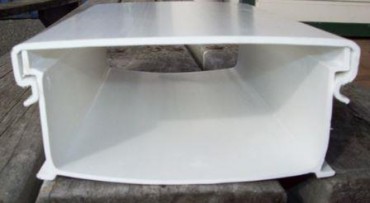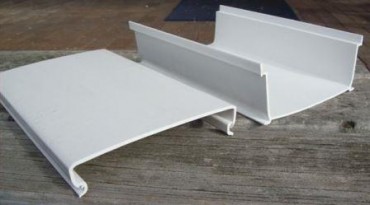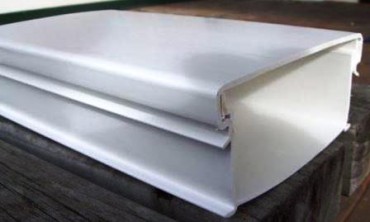 HP225
225 mm wide by 80 mm deep – with detachable lid
The largest gully in the Hydro Pure range. Suitable for large pots or propagation cubes.  Ideal for the production of crops such as tomatoes, cucumbers, capsicum and zucchini. Also popular for flower crops and alternative crops. The lid can also be removed for the production of watercress and barley fodder.
HP70
155 mm wide by 70 mm deep – with detachable lid
A narrower trough suitable for capsicum, zucchini and beans.  Also ideal for cabbages, broccoli and cauliflower.
HP68
100 mm wide by 68 mm deep – with detachable lid
A slightly narrower gully suitable for smaller plants like strawberries, larger head lettuce, cabbages, broccoli and cauliflower
HP50
100 mm wide by 50 mm deep – with detachable lid
A thin, shallow trough suitable for smaller-leafed varieties, such as herbs and fancy lettuce. Can also be used for strawberries.
Hydro Pure End Caps
Fits on the Feedpipe end of the gully to prevent leakages and to provide a smooth sealed finish.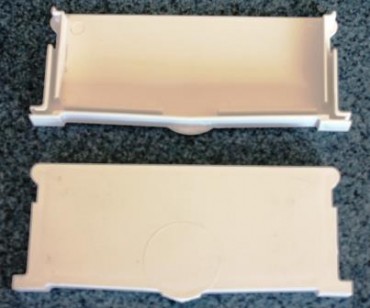 Hydro Pure End Cap With Spout
Instead of having to mould a special turn down spout on the catchment end of the gully, a special end cap is fitted which allows the nutrient solution to flow freely into a catchment system without the solution tracking underneath. A 25mm PVC Elbow can be attached to the spout to divert nutrient wherever required.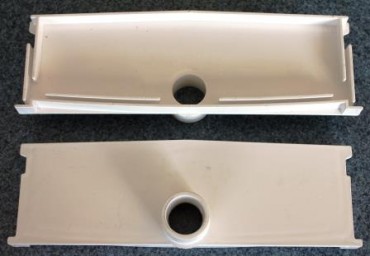 Hydro Pure Joiners
Used to connect two lengths of gully together. A tight fitting joiner which does not leak or sag.