Rigid Run Off Catchment Gutters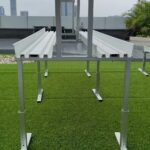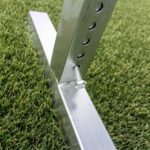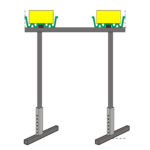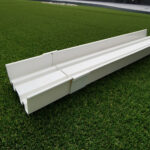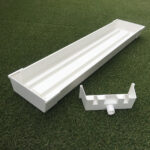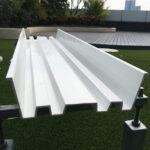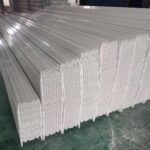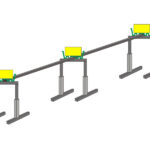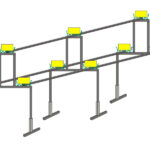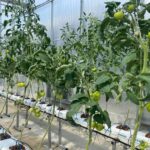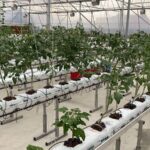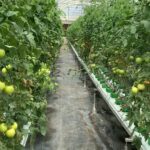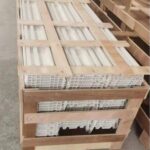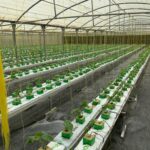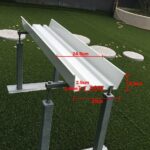 Rigid Run Off Catchment Gutters are an ideal long term solution for collecting nutrient runoff from crops grown in bags or slabs.
Pure Hydroponics supplies a range of Rigid Catchment Gutters made of long life heavy duty PVC.
They suit growers who have an uneven greenhouse floor or prefer to raise their gutters off the ground to a better working height or to allow heating pipes to radiate more effectively under the crop. The PVC is easy to wipe clean to prevent algae build up.
A raised gutter also provides a clear floor area to make it easier to sweep up any fallen leaves and branches from the greenhouse floor underneath the crop.  This enhances greenhouse sanitation.
The gutters can be supplied for placing on the grower's own spacers (e.g. bricks) at ground level or we can supply a purpose built galvanised steel frame with adjustable legs to sit the gutters on top of.
The frames enable the grower to create any angle of slope they require along the length of the row for easy drainage.
The gutters come with compatible fittings such as plain ends caps, end caps with drainage spouts (for the catchment end) and joiners.
Available in 5.8m or 12m lengths or custom cut shorter lengths.
Pure Hydroponics stocks 5.8m lengths and steel frames in New Zealand.
12m lengths or custom cut shorter lengths will need to be imported as a special shipment.
We can also send the gutters directly to overseas clients from the overseas factory to save on costs.