Coconut Coir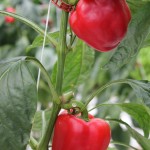 $8.50
Add to enquiry list
Coconut Coir is a 100% organic media produced from the husk of the coconut.
It has an excellent Air:Water ratio due to the ability to mix fine, medium and coarse fibres together.
A higher proportion of coarser fibres make the media more free draining.
The addition of medium and fine fibres improves the water holding capacity.
During manufacture the raw material of the coconut is screened, treated, sundried, graded, quality checked and  formed into compressed slabs or blocks which after transportation can be hydrated with water followed by a flushing process.
The media expands to 4 times its original size when in contact with water. This makes it an economical media for international shipping and it is lightweight to install.
The Coconut Coir slabs are typically 1000mm (L) x 200mm (W) x 80mm (D) and are pre-wrapped in biodegradable plastic sheaths ready for planting in as soon as they are hydrated and flushed.
Simply lay the slabs out in the greenhouse in their final rows, hook them up to your dripper system and program your irrigation controller to irrigate in short but frequent durations with the recommended hydration solution.
The compressed Coconut Coir blocks are supplied unwrapped. When they are ready to be used they are laid on plastic film or drainage pallets outside of the greenhouse and hydrated with sprinklers. The expanded media is then scooped into PB bags or plastic pots for planting in.
The benefits of coir are as follows:
• Homogeneous structure with excellent water distribution
• Supplied as a compressed volume which expands 4x its size when wet
• Ideal air/water balance
• Rapid dense root growth and improved yields
• Simply to set up and use
• Stable pH and EC values
• Easy to re-hydrate after shrinkage
• 100% organic
• Old material can be reused as a soil conditioner
• Slabs can be reused for up to 3 crops
Not all Coir is equal and cheap coir from an unknown source is best to be avoided.
Pure Hydroponics only sources reputable coir that is proven to perform.
Sizes available are as follows:
Coir Blocks
Coir cokes in 5kgblocks which allow them to be hydrated on site and used to fill planter bags.  Blocks of different grades can be hydrated and mixed together to provide the correct consistency for your specific crop type.
General Purpose – Some fine material with fibre used for propagation & general growing, flowers, Vegetables etc
8mm – Seedling/Propagation can give more air with perlite or fine crush
Fine Chip – Chip & fibre more fine than crush
Crush – Crushed chips for crops requiring lots of air and drainage like gerbera
SS – Chips. For providing air or drainage for crops like orchid or anthurium
Coir Slabs and Growbags
The slabs come as a plastic outer sheath with the dehydrated coir already packed inside in the correct blend.  The drippers are then attached to hydrate the slabs with your hydroponic nutrient solution. Drainage slits are then cut on the sides of the slab to allow the excess solution to runoff.
100 x 20 x 8cm – Ideal for Tomatoes, Capsicums
100 x 18 x 12cm – No holes
100 x 20x 10cm – 13 holes ideal for carnations, Strawberries
100 x 15 x 12cm – Tomatoes or Cucumber
20 x 18 x 70cm – Open Top bags for tomatoes, Capsicums, Beans or Cucumber
(Above Measurements are based on final size when hydrated)
Please contact Pure Hydroponics to discuss which coir grade is best for you.